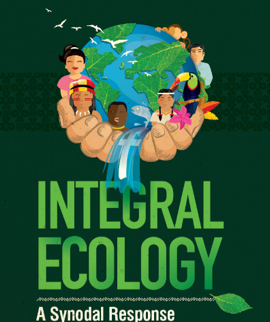 Integral Ecology
The heart of the Encyclical's proposals is integral ecology as a new paradigm of justice, an ecology "which respects our unique place as human beings in this world and our relationship to our surroundings" (15). In fact, "nature cannot be regarded as something separate from ourselves or as a mere setting in which we live" (139). This holds true in all fields: in economy and politics, in different cultures, particularly in those most threatened.
Summary quote of this chapter's goal: "Since everything is closely interrelated, and today's problems call for a vision capable of taking into account every aspect of the global crisis, I suggest that we now consider some elements of an integral ecology, one which clearly respects its human and social dimensions." (#137)
This week we highlight the four aspects of integral ecology: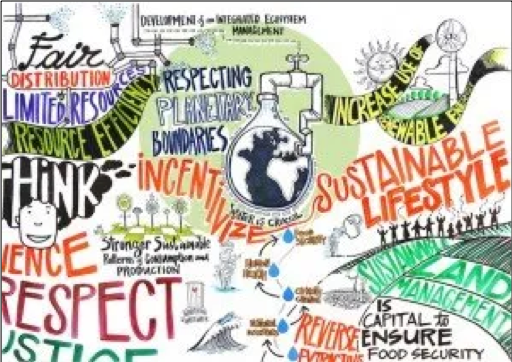 1. Environmental, economic, and social ecology (#137-142)
To reflect on these three dimensions of ecology, Pope Francis emphasizes the interconnectedness of all things and "the conditions required for the life and survival of society, and the honesty needed to question certain models of development, production, and consumption" (#138). He calls for an INTEGRATED APROACH to a complex crisis: "We are faced not with two separate crises, one environmental and the other social, but rather with one complex crisis which is both social and environmental. Strategies for a solution demand an integrated approach to combating poverty, restoring dignity to the excluded, and at the same time protecting nature" (#139). Researchers must be granted broad academic freedom so that they might better understand the interactions of the system and find ways to address the crisis (#140). The concept of economic growth offers a limited understanding of the issues and suggests the need for an "economic ecology" capable of appealing toa broader vision of reality, a humanism capable of bringing together the different fields of knowledge, including economics, in the service of a more integral and integrating vision (#141). Furthermore, if everything is related, then the health of a society's institutions also has consequences for the environment and the quality of human life. Institutions that are weak will have negative consequences (#142).
"We need only recall how ecosystems interact in dispersing carbon dioxide, purifying water, controlling illnesses and epidemics, forming soil, breaking down waste" (140) to see that ecosystems, created by God before mankind became dominant, must be preserved and allowed to regenerate. "Today, the analysis of environmental problems cannot be separated from the analysis of human, family, work-related and urban contexts…" (141) We need a humanism which integrates various fields of knowledge, including economics plus how people relate to each other and to the environment.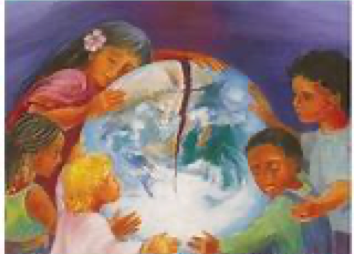 2. Cultural ecology (#143-146)
The Pope notes that "together with the patrimony of nature, there is also an historic, artistic and cultural patrimony which is likewise under threat" (#143). This threat demands greater attention to local cultures. A consumerist vision of human beings has a leveling effect on cultures. It attempts to resolve all problems through uniform regulations or technical interventions, and can lead to overlooking the complexities of local problems which demand the active participation of all members of the community (#144). In the context of culture the Pope expresses the need for special care for indigenous communities and their cultural traditions, noting that they are not merely one minority among others, but should be the principal dialogue partners, especially when large projects affecting their land are proposed. Nevertheless, in various parts of the world pressure is being put on them to abandon their lands to make room for agricultural and mining projects (#146).
Questions for Reflection
Pope Francis says: "It cannot be emphasized enough how everything is interconnected. Time and space are not independent of one another, and not even atoms or subatomic particles can be considered in isolation."
1. What are some examples of the "interconnectedness" of the universe that you have experienced in your own life? How does seeing everything as connected change the way you see the world?
2. Do you agree or disagree that "lack of respect for the law is becoming more common?
Pope Francis says, "Ecology, then, also involves protecting the cultural treasures of humanity in the broadest sense."
3. What link do you see between protecting cultural treasures and ecology? Are there examples you can think of from current news?