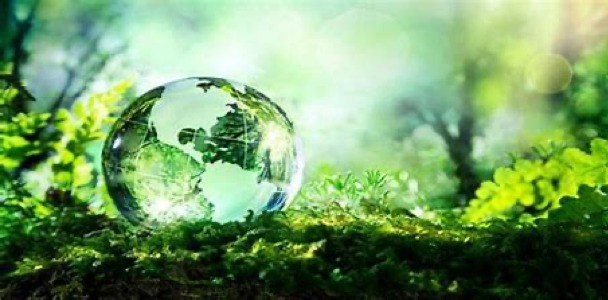 The Gospel of Creation
The Saint Anne Creation Care Committee begins the month of July with a deep dive into the second chapter of "Laudato Si': On Care for Our Common Home." Pope Francis turns from an exposition of various illnesses afflicting the world and the human family to the development of a "treatment plan" rooted in faith and the Bible.
Summary quote of this chapter's goal: "Why should this document, addressed to all people of good will, include a chapter dealing with the convictions of believers? I am well aware that in the areas of politics and philosophy there are those who firmly reject the idea of a Creator, or consider it irrelevant… Nonetheless, science and religion, with their distinctive approaches to understanding reality, can enter into an intense dialogue fruitful for both" (#62).
1. The Light Offered by Faith (#63-64)
Pope Francis begins by reemphasizing the necessity for science and religion to be in dialogue: "If we are truly concerned to develop an ecology capable of remedying the damage we have done, no branch of the sciences and no form of wisdom can be left out, and that includes religion and the language particular to it. The Catholic Church is open to dialogue with philosophical thought; this has enabled her to produce various syntheses between faith and reason" (#63).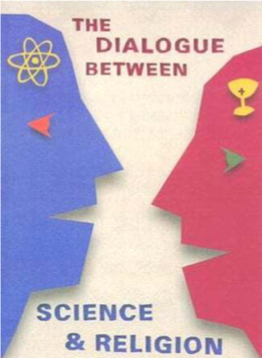 Pope Francis wants us to realize that our responsibility towards nature, our fellow creatures, and the Creator God are an essential part of our Christian faith. Our faith convictions, he says, offer "ample motivation to care for nature and for the most vulnerable of our brothers and sisters." (#64)
2. The Wisdom of the Biblical Accounts (#65-75)
To face the problems illustrated in the first chapter, Pope Francis selects Biblical accounts, offering a comprehensive view that comes from the Judeo-Christian tradition. He points to the great biblical narratives, what they say about the immense dignity of each person—not something but someone created in the image of the Creator. "How wonderful is the certainty that each human life is not adrift in the midst of hopeless chaos in a world ruled by pure chance or endlessly recurring cycles! We are conceived in the heart of God, and for this reason… each of us is willed, each of us is loves, each of us is necessary." (#65)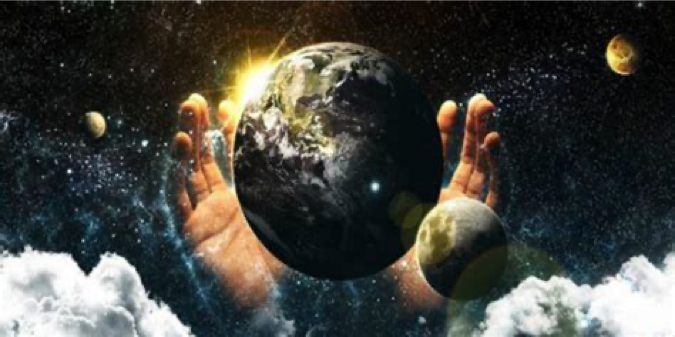 The story of creation is central for reflecting on the relationship between human beings and other creatures and on how sin breaks the equilibrium of all creation in its entirety: "These accounts suggest that human life is grounded in three fundamental and closely intertwined relationships: with God, with our neighbor and with the earth itself. According to the Bible, these three vital relationships have been broken, both outwardly and within us. This rupture is sin" (66).
Rather than thinking that "dominion" over the earth and God's creatures (Genesis 1:28) justifies doing whatever we want with them and each other, we are called to be responsible stewards (#67-69).
Pope Francis repeatedly recalls the Biblical message that "everything is interconnected" (#70). Just one person can restore hope and there is wisdom in the Sabbath rest (#71). Contemplating creation can lead us to praise, thanksgiving, and a deeper faith in God's saving love for us and a greater desire for justice (#72-74).
3. The Mystery of the Universe (#76-83)
The Pope distinguishes between nature ("a system which can be studied, understood, and controlled") and creation ("a gift from the outstretched hand of the Father of all, and…a reality illuminated by the love which calls us together into universal communion") (#76).
As "the order of God's love" (#77), creation is in further need of development, and that demands the ongoing work of the Holy Spirit and human cooperation, as well as our creativity and the ingenuity that is often evident in the sciences (#78-81). As people in relationship and subjects, who are co-creators, we are called to treat other living beings as subjects to be encountered, not objects to be dominated or controlled.
Pope Francis warns: "When nature is viewed solely as a source of profit and gain, this has serious consequences for society" (#82). The purpose and end of the universe is entirely different: "The ultimate destiny of the universe is in the fullness of God, which has already been attained by the risen Christ, the measure of the maturity of all things….Human beings, endowed with intelligence and love, and drawn by the fullness of Christ, are called to lead all creatures back to their Creator" (#83).
Questions for Reflection
St. Francis saw himself as a "universal brother," one called to live in harmony with the people and world around him. How can we better reflect that harmony in our own lives, as believers, citizens, workers, and consumers?
Do you find the Pope's distinction between "nature" and "creation" helpful?